Breaking Running Myths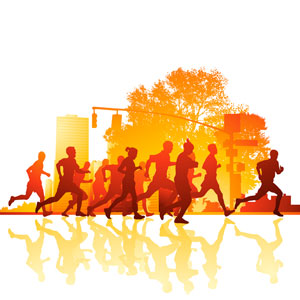 The 7 most common myths of running.
1.Protecting your eyes from the sun while you're running is very important however the sunglasses must be specific running glasses and offer 100% UV protection.
2.Nasal Strips gently open your nasal passages to help you breathe better by providing temporary relief from nasal congestion and stuffiness. However recent studies have shown that there is no difference in the performance of athletes and increases in performance may be due to psychological factors.
3.Reportedly a titanium necklace with its strong ionization tendency promotes better electrical through the body and helps relieve pain in muscles and joints by improving ion alignment. We know some runners that swear by this product and others have felt no befit at all from it, its therefore pretty subjective!
4. Emu Oil has been used by the Aborigines for centuries for the relief of pain and inflammation of injured tissues and joints, containing high levels of linolenic acid, a substance known to temporarily ease joint pain, and oleic acid, a substance which has a local anti-inflammatory effect on dermal tissues. Runners can use emu oil to treat specific running injuries.
5.A running watch is a useful tool for timing your runs, taking splits during races, as well as other things.
6.Compression socks could be an important aid to blood circulation and aiding recovery after the race.
7.Orthotics such as the Dr Foot Sports Insoles provide a unique foot support system that aligns the lower body. The major cause of foot and leg pain is over pronation (rolling over of the feet) which causes excessive pressure on the muscles, ligaments and bones of the lower body. Running insoles treat the underlying cause of over pronation and prevent future occurrences of the associated foot or leg condition.
Recommended Products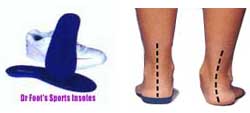 Best Seller- Dr Foot's Sport Insoles (pair)
Treat the underlying cause of Foot and Leg Pain
PR Freeze Spray
Instant relief
Immediate relief for Running Strains and Aches

Provides warmth, compression and support to injured thigh & hamstring areas.
Compression and Support to the Injured Hamstring

Warm up and warm down creams that relieve muscular fatigue and supply instant healing.